ABOUT US
Dr Kishore Babu Pentyala, after years of practice in cosmetic surgery, started his own cosmetic clinic 'Dr Pentyala's New You Cosmetic Clinic' in year 2009. Our cosmetic clinic is Bangalore's first ever clinic with the pioneering concept of a single clinic equipped for both surgical and non-surgical cosmetic treatments. We offer a complete range of surgical and non-surgical solutions for hair, face, skin and body under a single roof. No matter what procedure you choose, we have the expertise to give you the beautiful looking results that you want. We individualize each patient's procedure and take great pride in the natural-looking results that enhance the beauty. Our patient looks more beautiful and self-assured after the cosmetic surgery procedure. Within a span of 16 years, we have treated more than 7500 patients with our skillful expertise and cutting-edge technologies. Dr Kishore Babu Pentyala and Dr Madhu Bhatia provide individualized treatments for nose reshaping, hair transplant, facial feminization, botox treatment, laser hair removal, rhinoplasty, etc. The most important decision towards achieving a great result is choosing the right doctor. Complex cosmetic procedures performed by our qualified doctors has more natural looking results and quickk healing time.
DOCTORS
Dr. Kishore Babu Pentyala
Craniofacial/Facial Plastic Surgeon
Medical Director Dr Pentyala's New You Cosmetic Surgery Clinic Bangalore INDIA
Formerly Assistant Prof- KIDWAI Cancer Hospital Bangalore
Clinical fellow at N.H.S (National Health Services) UK.
Fellowship in Facial Plastic Surgery, United Kingdom.
Fellowship in Hair Restoration surgery, Korea.
Fellowship in Rhinoplasty and Facial Cosmetic Surgery in South Korea.
Fellowship in Facial Bone contouring Surgery Seoul KOREA
International Guest speaker
Aesthetic surgery – 2012 & Beyond Nanjing, China – International Guest speaker.
BOAMS (BRITISH Association of Oral and Maxillofacial Surgeons) 2014, Edinburgha, Scotland- International faculty & Master class tutor" Hair Transplant Surgery" "The Way I Do It"
19th International Rhinoplasty Workshop, Asia Aesthetic Surgery & Laser Congress, 2nd International Face Symposium –Seoul 2015 "Facial Feminization Surgery in Transgender Women ". Invited International Speaker
20th International Rhinoplasty Workshop & Ageing Face Symposium 2016 Seoul, South Korea -Guest Speaker "Asian Rhinoplasty My Experience"
21 International Rhinoplasty Work shop Seoul 2018 as International Guest Speaker " Nose Feminization IN transexual Women.
Masters Symposium on Facial Rejuvenation & Korean Cosmetic Medicine Seoul 2018 as Guest Speaker "Facial bone Contouring Techniques"
22nd International Rhinoplasty Workshop , Seoul 2019 International Guest speaker "My Long Term Experience in Asian Rhinoplasty".
Rhinoplasty Master Class Manila, Philippines 2019 as Guest Speaker 'Nose Feminization in MTF FFS (Transwomen)
PPAIFI 8TH Annual International Convention QUEZON City, Philippines 2019 as Faculty & Speaker "Male To Female Facial Transformation in Transgender Women
Rhinoplasty Master Class – Makati, Philippines 2020 as reconstructive Surgery Seoul 2020 as a guest Speaker " Facial Bone Contouring Surgery in MTF FFS individual
Cranio-Maxillofacial Aesthetic Surgery Master class Manila, Philippines September 2020.
Philipoines Academy of Cranio-Maillofacial Surgery & Philippines Society of Otolaryngology-Head & Neck Surgery-Live Webcast. International Speaker [Lower Jaw Contouring Techniques]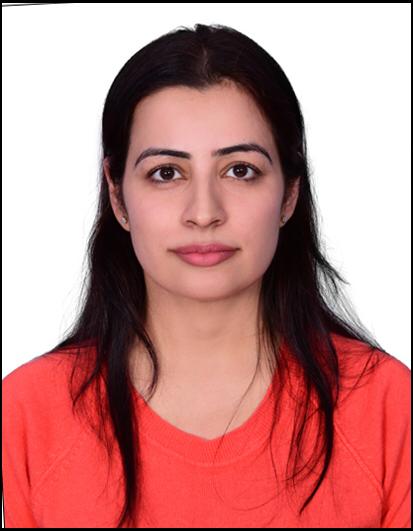 Dr Madhu Bhatia MDS,
Masters(Aesthetic Medicine) London, UK.
Dip(Clinical Dermatology) Wales, UK.
Fellowship in Facial Cosmetology ,Seoul ,South Korea.
C.E.O and Chief Aesthetic Physician Dr pentyalas clinic.
Dr Madhu Bhatia after pursuing her MDS in India headed to London where she done her Master's in Aesthetic Medicine from prestigious Bart's School of Medicine,London ,Uk and passed with Distinction.During her Master's she done her Dissertation project on Meso Botox for Facial Rejuvenation. Later she completed her Diploma in Clinical Dermatology from Wales University ,Wales,Uk.Dr Bhatia is also an invited international guest speaker for cosmetic workshops in Philippines and South Korea.